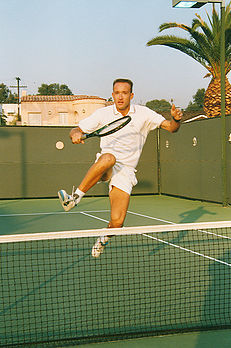 LOVE TO SELL HOUSES FOR TOP DOLLAR
Professional Tennis Player, Stock Broker, Home Builder & Realtor, Vlado Ruzicka comes to the table with tons of Professional Experience. Ruzicka understands the art of negotiation & knows what it takes to execute a SUCCESSFUL real estate transaction. He is passionate about finding the deal of the century & because of his European roots & immigrant mind set is eager to roll up his sleeves and get to work!
Having lived & loved the unique & beautiful lake area for over 20 years, Ruzicka KNOWS the market & believes in EXCELLENT boutique, specialized service.
He deems every individual as special & desires to energetically serve YOU in such a way that you are DELIGHTED.